Researchers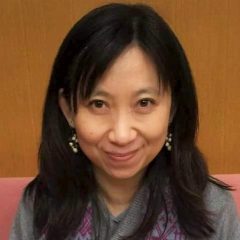 Michelle Huang Tsung-yi
Tsung-yi Michelle Huang currently teaches in the Department of Geography at National Taiwan University. Her research specialization lies in contemporary urban culture in East Asia. She has authored Walking Between Slums and Skyscrapers: Illusions of Open Space in Hong Kong, Tokyo, and Shanghai (2004) and Articulating New Cultural Identities: Self-Writing of East Asian Global City-Regions (Chinese) (2008). Her latest work, New Sensibilities in Mainland China and Hong Kong: Politics of Emotion in the Dreams of Development (Chinese) (2020), explores the generation of new narratives of development in urban spaces from a framework of cultural politics and structure of feeling, with a particular focus on how this process shapes emerging social subjects.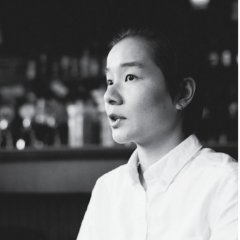 Penn Tsz Ting Ip
Penn Tsz Ting Ip is lead researcher with the Shanghai City Research Team with GenUrb. She is a senior lecturer at the School of Arts and Social Sciences (A&SS) at Hong Kong Metropolitan University. She was Assistant Professor at the Department of Cultural Industry and Management in the School of Media and Communication at Shanghai Jiao Tong University (2019-2023). Her research interests include gender and women's studies, urban studies, migration studies, globalization, and affect theory. Ip is currently working on Feminist Explorations of Transitional Urban Experiences in China's New Era, an edited book under review in Routledge.
City Research Team Members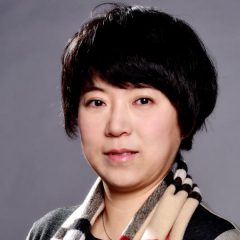 Jing Wang
Jing Wang is an Associate Professor in the Department of Cultural Industries Management at Shanghai Jiao Tong University. She is the author of Restructuring Spatial Relationship of Cultural Industries: Development of Cultural Industries in Yangtze River (Chinese) (2015) and International Cultural Trade (Chinese) (2015). She is working on her forthcoming book City, Cultural Consumption and Space: The Investigation in Shanghai Residents. Her research interests include urban cultural space, international cultural trade and policy, and evaluation of China cultural (industries) development indices.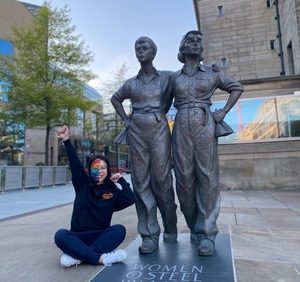 Janet Xu
Jie XU is a MA student at the Centre for Gender Studies, SOAS, University of London, and a research assistant at the Shanghai City Research Team of the collaborative research project 'Urbanization, Gender and the Global South: A Transformative Knowledge Network'. Xu's research interests lie in the area of gender studies and migration studies, as well as issues related to Chinese modernity.
Workers' New Villages

Drawing on the Soviet communal housing for workers, a great number of workers' neighbourhoods were built from 1949 to 1978 to serve the working class in China. These neighbourhoods are commonly known as Gongren Xincun (工人新村 – literally, "Workers' New Village"). In Community X*, a district located on the west side of Shanghai Workers' New Villages were built and had become the communal housing for the workers working in the nearby factories. Under the influence of socialism, apartments were assigned to the workers by their danwei (单位 – literally, "work unit") in Socialist China, according to their family size and their hierarchy in the workplace. These new villages are one of the most vibrant socialist legacies of urban constructions in Shanghai. During the socialist era, Workers' New Villages were the principal part of urban renewal and was meant for the implementation of socialist political aspirations, social ideals, and economic policies of a state-planned economy. However, the Open Door Policy and Economic Reform in 1978 have started to change the social fabric of China, including these workers' neighbourhoods. In the past two decades, Community X ushered into rapid urban development. Commercial areas are developed next to the workers' neighbourhoods, with hundreds of luxury plazas, hotels, business office buildings, as well as embassies and consulates. Former socialist women workers and other local residents in Community X have to face drastic changes and challenges because of the rapid urbanization.
*To protect the privacy and security of our research participants, we have renamed the community we studies as Community X.
工人新村

1949年至1978年,中国政府借鉴苏联工人公房计划,在上海大量建设工人社区,为中国工人阶级服务。这些社区通常被称为"工人新村"。在位于上海西面的区域,政府选址兴建工厂以及工人的公共住房,成为了X工人新村*,也是本研究团队的重点研究地点。在经济改革前,中国受社会主义影响,工人的居所由他们的工作单位提供。单位根据工人的家庭规模和工作的等级分配居所。这些工人新村是上海最具活力的社会主义城市建设遗产之一。社会主义时期,工人新村是城市发展更新的主体,是落实社会主义政治愿望、社会理想和计划经济城市政策,是经济与政治为一体的体现。然而,经历1978年的改革开发政策以及经济改革后,中国城市社区的社会结构发生巨大变迁,其中就包括这些位于上海市区的工人社区。在过去二十年间,X工人新村历经了城市的快速发展。包括豪华的酒店、购物广场、商务办公楼,以及使领馆的商业区在工人社区旁不断发展。伴随着快速的城市化进程,X工人新村社区的女工和其他当地居民需要面对剧烈的生活变化和各种挑战。
*为了保护我们研究参与者的隐私和安全,我们将我们研究的社区更名为X工人新村。
Events

June 21, 2023
On June 8, 2023, Dr. Penn Ip (Shanghai CRT) moderated a HEResearch session on eco-feminism, presented by Professor Eva Wah Man. Dr. Wah Man is the
[…]