Researchers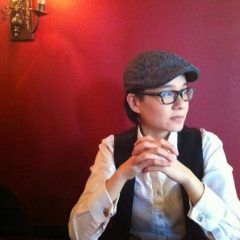 Dr. Tsz Ting (Penn) IP is a Post-Doctoral Fellow with GenUrb (from April 1, 2018 to March 31, 2020). She is a researcher and a co-team lead on GenUrb's Shanghai City Research Team. Penn completed her Ph.D., "Female Migrant Workers Navigating the Service Economy in Shanghai: Home, Beauty, and the Stigma of Singlehood", at the Amsterdam School for Cultural Analysis, University of Amsterdam. Her research interests include migration studies, post-colonialism, globalization, affect theory, and queer studies. Penn's Ph.D. project was supported by the Humanities in the European Research Area (HERA) under the funded project "Creating the 'New' Asian Woman: Entanglements of Urban Space, Cultural Encounters and Gendered Identities in Shanghai and Delhi" (SINGLE Project Nr: 586).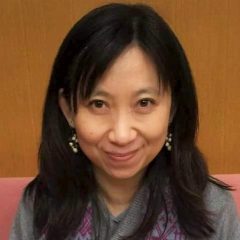 Tsung-yi Michelle Huang is currently a Professor of Geography at National Taiwan University. She is the author of Walking Between Slums and Skyscrapers: Illusions of Open Space in Hong Kong, Tokyo and Shanghai (2004) and Articulating New Cultural Identities: Self-Writing of East Asian Global City-Regions (Chinese)(2008). She is working on her forthcoming book entitled Multiplication of Borders: The Cultural Politics of Emotion and the Regional Development of the "Greater China". Her research interests include cultural geography, contemporary East Asian culture, urban geography, film studies, and gender studies.
City Research Team Members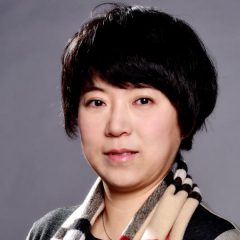 Jing Wang is an Associate Professor in the Department of Cultural Industries Management at Shanghai Jiao Tong University. She is the author of Restructuring Spatial Relationship of Cultural Industries: Development of Cultural Industries in Yangtze River (Chinese) (2015) and International Cultural Trade (Chinese) (2015). She is working on her forthcoming book City, Cultural Consumption and Space: The Investigation in Shanghai Residents. Her research interests include urban cultural space, international cultural trade and policy, and evaluation of China cultural (industries) development indices.
Tianshan

(Re)visiting Socialist Workers' New Village:
Working Women, Poverty, and Urbanization in Tianshan Road Community, Shanghai
Drawing on the Soviet communal housing for workers, a great number of workers' neighborhoods were built from 1949 to 1978 to serve for the working class in China. These neighborhoods are commonly known as Gongren Xincun (工人新村 – literally, "workers' new village"). In Tianshan Road Community in Changning District, a district located in the west side of Shanghai, Gongren Xincun was built and had become the communal housing for the workers working in the nearby factories. Under the influence of socialism, apartments were assigned to the workers by their danwei (单位 – literally, "work unit") in Socialist China, according to their family size and their hierarchy in the workplace. These new villages are one of the most vibrant socialist legacies of urban constructions in Shanghai. During the socialist era, Gongren Xincun was the principal part of urban renewal and was meant for the implementation of socialist political aspirations, social ideals, and economic policies of state-planned economy. However, the Open Door Policy and Economic Reform in 1978 have started to change the social fabric of China, including these workers' neighborhood. For the sake of the promotion of Expo 2010 Shanghai China, the Tianshan Road Community ushered into rapid urban development. Commercial areas are developed next to the Tianshan workers' neighborhoods, with hundreds of luxury plazas, hotels, business office buildings, as well as embassies and consulates. Former socialist women workers and other local residents in Tianshan have to face drastic changes and challenges because of the rapid urbanization.