Researchers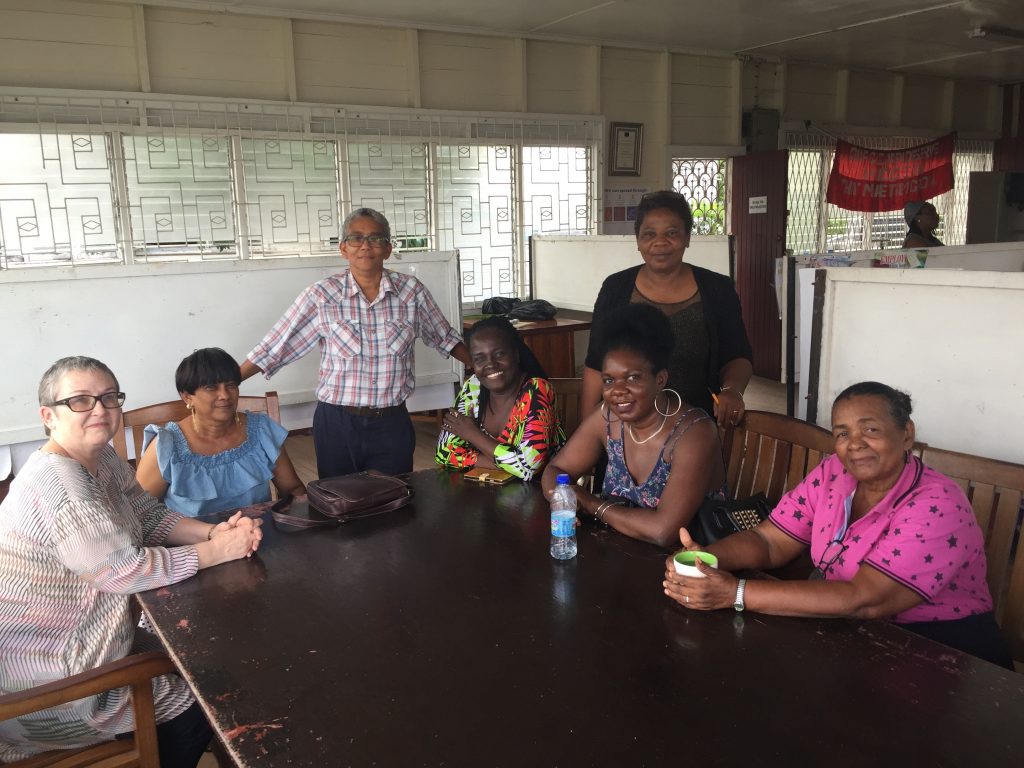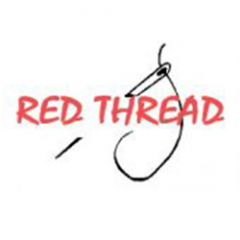 Red Thread is a women's organization in Georgetown, Guyana that was founded in 1986. Red Thread's goal is to organize with women, beginning with grassroots women, to cross divides and transform our conditions. They provide services to women and children exploited in unequal power relations and simultaneously work to change those relations.
Red Thread's mission includes the following:
1. To work for women's unwaged and low-waged caring work to be re-valued and properly renumerated and for equal pay for work of equal value.
2. To work against all forms of violence, especially against women and children, beginning with domestic violence and violence during racial and/or political conflict, and to support victims of such violence.
3. To build solidarity among women across divides and to oppose all forms of discrimination including discrimination on the grounds of sex, race, class, dis/ability, age, sexual identity, and HIV status.
4. Wherever possible, to provide individual women and groups of women with the information, skills, and other support they need to fight against economic, social, and political injustices.
5. To develop, evaluate, and share the lessons of small projects addressing key issues including grassroots women's income generation, women's health, and children's literacy.
Red Thread also includes a team of trained researchers that are currently working on GenUrb's Georgetown City Research Team.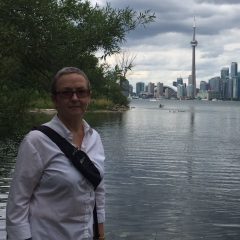 In addition to being GenUrb's Principle Investigator and a member of the York University Team, Linda is also a researcher with the Georgetown City Research Team.
Linda's research interests focus on feminist urban geographies of gender, race, and sexuality, particularly as they pertain to the global south, and specifically Guyana. She also has long-standing interests in whiteness and in developing anti-racist practices in geography and feminist methodologies, particularly in terms of the work these do in transnational feminist praxis.
She has been conducting research in Guyana for nearly three decades, working with the Guyanese women's organization Red Thread on topics ranging through the impact of structural adjustment on women and households, domestic violence, women's reproductive health, sex work, trafficking and most recently young adults and sexualities. These research projects have resulted in a team of researchers within Red Thread who have used their skills to conduct their own research as well as to gain employment in research conducted by various agencies and individuals in the country.
Some Publications on Guyana:
Peake, L., 1996. From social bases to subjectivities: the case of Red Thread in Guyana. In: D. Bell, K. Roger and G. Wekerle, eds., Global cities - local places: issues in urban sustainability. Black Rose Books, pp.147–154.
Peake, L., 1997. From co-operative socialism to a social housing policy? declines and revivals in housing policy in Guyana. In: R.B. Potter and D. Conway, eds., Self-help housing, the poor, and the state in the Caribbean. University of Tennessee Press, pp.120–140.
Peake, L., 1998. Living in poverty in Linden, Guyana in the 1990s: Bauxite, the 'development of poverty' and household coping mechanisms. In: D. McGregor, D. Barker and S. Lloyd-Evans, eds., Resource sustainability and Caribbean development. University of the West Indies Press, pp.171–194.
Peake, L. and de Souza, K., 2010. Feminist academic and activist praxis in service of the transnational. In: R. Nagar and A.L. Swarr, eds., Critical transnational feminist praxis. University of Minnesota Press, pp.105–123.
Peake, L. and Trotz, A., 1999. Gender, ethnicity and place: women and identity in Guyana. Routledge.
Trotz, A. and Peake, L., 1999. 'Givin' lil bit for lil bit': women and sex work in Guyana. In: K. Kempadoo, ed., Sun, sex, and gold: tourism and sex work in the Caribbean. Rowman & Littlefield Publishers, pp.263–290.