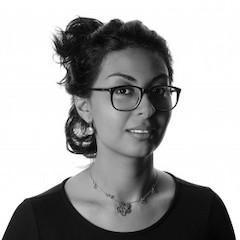 Nazgol Bagheri is Associate Professor in the Department of Political Science and Geography and the Graduate Program Coordinator for the Geography and Environmental Sustainability Program at the University of Texas at San Antonio. She is also the coordinator of the COLFA GIS Lab and the organizer of the international GIS day celebrations. She earned her Interdisciplinary Ph.D. in Geography and Sociology from the University of Missouri-Kansas City in 2013.
Dr. Bagheri is interested in navigating disciplinary terrain in Geography, Urban Planning, and Social Anthropology to develop a working theoretical model to account for changes in the use and design of public space and the unique relationship between the aesthetics of modern planning, the gendering of spatial boundaries, and the contingent nature of public space in Middle Eastern contexts.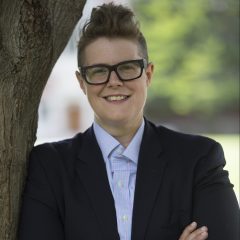 Jen Jack Gieseking is an urban cultural geographer, feminist and queer theorist, environmental psychologist, and American Studies scholar. He is engaged in research on co-productions of space and identity in digital and material environments. Jack's work pays special attention to how such productions support or inhibit social, spatial, and economic justice in regards to gender and sexuality. He is working on his second book project, A Queer New York: Geographies of Lesbians, Dykes, and Queer Women, 1983-2008, which is under contract with NYU Press and expected to be released in print and online open access in 2019. Jack is also conducting research on trans people's use of Tumblr as a site of cultural production. He is an Assistant Professor of Geography at the University of Kentucky.
Jack's first book is The People, Place, and Space Reader , co-edited with William Mangold, Cindi Katz, Setha Low, and Susan Saegert, and recently out with Routledge. He has held fellowships with the Alexander von Humboldt Foundation as German Chancellor Fellow; The Center for Place, Culture, and Politics; The Center for Lesbian and Gay Studies; and the Woodrow Wilson Women's Studies Dissertation Fellows Program. Jack is a board member of the Rainbow Heritage Network and contributed to writing and reviewing the National Parks Service's LGBTQ America: A Theme Study of Lesbian, Gay, Bisexual, Transgender, and Queer History. Jack identifies as a woman, uses he/him/his pronouns.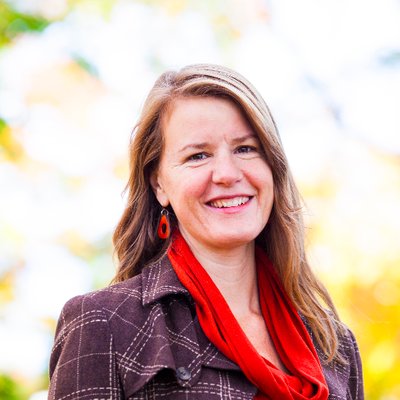 Sara Koopman joined the Kent State University's new School of Peace and Conflict Studies faculty in Fall 2017. She is a feminist political geographer interested in the socio-spatial aspects of peace, and the ways that both peacebuilding and international solidarity can fall into colonial patterns. She is particularly interested in how grassroots groups build alternative securities through solidarity, a process she has framed as doing alter-geopolitics. Much of her research has been on international protective accompaniment, sometimes called civilian peacekeeping. She has also focused of late on the women's movement in Colombia and its role in pushing for and implementing the gender-sensitive and differential approaches in the Colombian peace accords. More broadly she is interested in how the ways social movements do social change are changing towards more horizontal and connective action using information and communication technologies, and what this will mean for solidarity and peacebuilding.