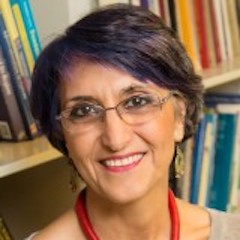 Faranak Miraftab
Faranak Miraftab is a Professor of Urban and Regional Planning at the University of Illinois, Urbana-Champaign. She is author of Women's Empowerment: Participation in Shelter Strategies at the Community Level in Urban Informal Settlements and editor (with David Wilson and Ken Salo) of Cities and Inequalities in a Global and Neoliberal World, (with Neema Kudva) Cities of the Global South Reader, and (with Victoria A. Beard and Chris Silver) Planning and Decentralization: Contested Spaces for Public Action in the Global South.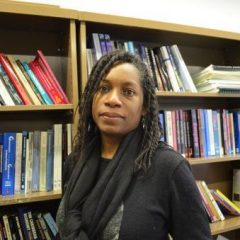 Beverley Mullings
Dr. Beverley Mullings is Associate Professor of Geography (cross-appointed with Gender Studies) and Queen's National Scholar at Queen's University, Canada. Her research is located within the field of feminist political economy and engages broad questions of social transformation, neoliberalism, and the politics of gender, race, and class in the Caribbean and its diaspora. She is a member of GenUrb's Comparative Research Team.
She is interested in understanding how neoliberal rationalities across the global South are changing local geometries of power. She has an ongoing interest in exploring how landscapes of labour and work in the Caribbean are being restructured in response to external shifts and shocks in the global economy, as well as, by the everyday struggles and negotiations enacted by people in their bid to socially reproduce themselves. At the moment Beverley has two major interests: the first is in the growing importance of the middle-class as a space of renewed economic growth within policy circles, the second is in the capacity of diasporic dialogue to disrupt the hegemony of neoliberal rationalities.