Co-convenors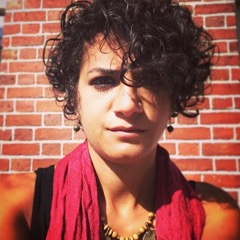 Mariz Kelada
Mariz Kelada is a Ph.D. student in the Department of Anthropology at Brown University and is simultaneously pursuing her MA in the Department of Modern Culture and Media, having received the Open Graduate Education Fellowship (2018), and is a Mellon Graduate Fellow in Collaborative Humanities (2018). Her academic work is deeply intertwined and fueled by her life and work as a cultural practitioner in Egypt since 2010. Her Ph.D. research focuses on the makings of the political economy of the film industry in Egypt, through an ethnographic engagement with the livelihoods of its technical workers. A paper based on her initial theoretical framing of the project is forthcoming in Cairo Papers in Social Sciences' quarterly edited volume. Moreover, Kelada was trained in the NIA-Ethnofest Summer School of Visual Ethnography of Cityscapes in Athens 2017, completed a BA in English Literature at Cairo University in 2011, and an MA in Anthropology and Sociology at the American University in Cairo in 2014. She works to find ways of conjoining academic knowledge with 'street'/vernacular knowledge, especially through cultural spaces and artistic collectives.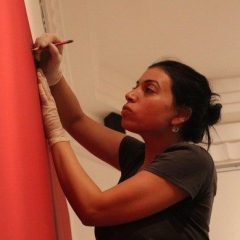 Omnia Khalil
Omnia Khalil is a Ph.D. student at the Graduate Center, City University of New York (CUNY), Anthropology Program. She is a cofounder of 10 Tooba|Applied Research on the Built Environment. Her research and writings focus on city, violence, political economy, and gentrification cross-cutting with the anthropology of revolution. Since 2008, Khalil focuses, as an urban researcher, on community participatory action planning and she has led many projects in Cairo, working with local communities.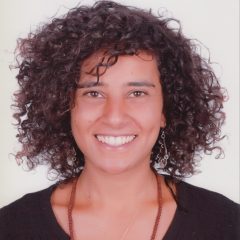 Noha Khattab
Noha Khattab earned her Masters in Sociology and Anthropology in 2014 from the American University in Cairo, with a special focus on the anthropology of performance and the power of clowning. She continued her research focusing on applying alternative research methods while working within rural and urban contexts in Egypt. Khattab also is part of the Red Tomato clown group (a social theatre and street clowning collective) as a researcher, a performer, and a teacher. As part of Red Tomato, she has been part of over five hundred performances and has been part of the training and research team through their community-based projects. Through her work with Red Tomato she has engaged profoundly with migration and refugee issues in Egypt; Khattab has worked closely since 2014 till 2017 with various refugee communities in Cairo and Alexandria. She has later on found inspiration in social circus and what contemporary circus practices can inspire as an alternative pedagogy and a creative interdisciplinary space. She pursued a degree in circus pedagogy from the Brussels Circus School, where over a year she has been teaching and learning full-time the wide variety of circus arts techniques and creative means to their teaching. Currently, she is exploring the possibilities and working on bridging between circus pedagogy and social engagement in Egypt.
Researchers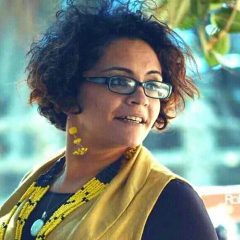 Mai Amr
Mai Amr received her Ph.D. from the Higher Institute of Childhood Studies, Department of Media Studies, Ain Shams University. Her thesis focused on teenage perceptions of the social roles of women and men derived from Egyptian popular music. She is passionate about social research. She is the coordinator of the Seket El Ma'arf (Routes to Knowledge) initiative which trains young researchers and graduate students in social science perspectives on Egyptian society. She has worked in Egyptian civil society for 12 years including at Nazra for Feminist Studies. Currently, she is the manager of a community school for children from zabaleen (garbage collectors) communities in the Moqatam neighborhood. The school focuses on alternative educational tools such as theatre, storytelling, and art.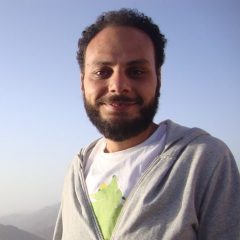 Youssef Ramez Boktor
Youssef Ramez Boktor is a Ph.D. student in Anthropology at the Graduate Center, City University of New York (CUNY). In 2015, he finished his MA in Sociology and Anthropology from the American University in Cairo on The Male Body in Egypt in the Age of Viagra. In May 2017, his thesis was awarded the al-Nowaihi Award as the best contribution to Gender Studies. Boktor graduated from the Faculty of Mass Communication, Cairo University in 2004. He worked as the executive director of the Jesuit Culture Center of Cairo for nine years, in addition to his work in several national and international media outlets from 2004 to 2014. He also worked as regional advocacy and media consultant for Human Rights Watch, as well as other national human rights foundations. Boktor authored, co-authored, and edited three books published in Arabic in the fields of creativity, civil society, and the theology of liberation.
City Team Leaders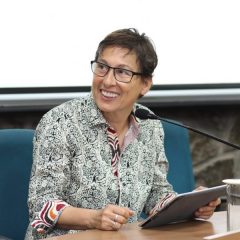 Martina Rieker
Martina Rieker is the director of the Institute for Gender and Women's Studies at the American University in Cairo. She is the co-founder and co-coordinator (with Kamran Asdar Ali) of the Shehr Comparative Urban Landscapes Research Network, founded in 2003 with a focus on theorizing the urban from the perspectives of the Middle East, South Asia and Africa.
Publications include:
Ali, K.A. and Rieker, M. eds., 2007. Gendering urban space in the Middle East, South Asia, and Africa. Palgrave.
Ali, K.A. and Rieker, M. eds., 2008. Urban margins: envisioning the contemporary Global South. Duke University Press.
Ali, K.A. and Rieker, M. eds., 2010. Comparing cities: the Middle East and South Asia. Oxford University Press.
Other publications include:
Peake, L. and Rieker, M. eds., 2013. Rethinking feminist interventions into the urban. Routledge.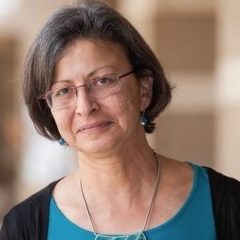 Hanan Sabea
Hanan Sabea is an Associate Professor of Anthropology at the American University in Cairo. Her research on dynamics of land and labor on plantations in colonial and postcolonial Africa, state-subject relations, and the production histories and memories, is part of her forthcoming monograph Present Pasts: Coloniality of Power and Laboring Subjects on Sisal Plantations in Tanzania. Her current research projects include shifting meanings of the political; meanings, affects and the aesthetics of revolutionary times; irregular migration; gender and regional gatekeeping constructs; and knowledge production in the social sciences. She has published articles in Africa, Journal of Historical Sociology, African Studies, Feminist Africa, International Journal of African Historical Studies, International Journal of Working Class History, and Cultural Anthropology. Additionally, she is co-editor of Visual Productions of Knowledge: Toward a Different Middle East (Cairo Papers in Social Science, American University in Cairo Press) and How to Read the Arab World? Alternative Perspectives from the Social Sciences (Cairo: Al-Ain Publishing House); Academic Dependency and the Professionalization of the South: Perspectives from the Periphery (Spanish-English Volume published by University of Cuyo, Argentina and Latin American Council for Social Science (CLACSO)); and Oral Histories at the Times of Change: Gender, Documentation and the Making of Archives (Cairo: American University of Cairo Press).