10. Decolonizing Knowledge Production
A feminist ethical commitment to decolonizing knowledge production relates to a belief that researchers should be critically aware of the ways in which histories of colonialism around the world have fundamentally shaped the production of knowledge about the world.
Historically, knowledge production has been central to enabling colonialism by creating racial and gendered hierarchies of power that have led to the oppression of peoples and the appropriation of land and resources through various forms of violence. Colonial relations of power continue to be manifested in contemporary global inequalities in political, economic and socio-cultural terms, that are in turn reflected in hierarchies in contemporary knowledge production systems.
Decolonizing knowledge production involves interrogating, actively dismantling and seeking to move beyond colonial modes of knowledge production, including by:
Drawing critical attention to the operation of coloniality in knowledge production, including forms of epistemic violence that result from racial and ethnocentric forms of thinking, and representations of colonized peoples and places around the world.
Creating less exploitative and more respectful relations between researchers and those who are the subjects of research, as well as between researchers from different parts of the world.
Critically evaluating citation practices to reflect on whose knowledge is referenced and circulated, the sites where the sources cited are written from, who and which regional knowledges are being erased or marginalized in citation practices, and how citation practices challenge or re-inforce hierarchies in knowledge production around the world.
Finding new ways of creating knowledge in ways that are inclusive of people who have historically been excluded from knowledge-production processes, including through expanding the parameters of what counts as 'knowledge', and who can produce 'theory'.
Connecting knowledge creation with practical projects for redressing inequality, overcoming disadvantage, and enabling the self-determination.
Drawing attention to new and emerging forms of imperialism (for example, systems of domination tied to the expansion of global capitalism) and new possibilities for solidarities to resist the oppressive impacts that result.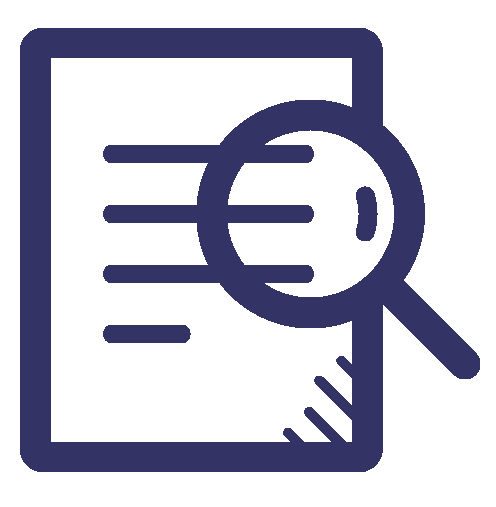 Case Study
In her book, 'Decolonizing Methodologies: Research and Indigenous Peoples' Linda Tuhiwai-Smith draws attention to the impact of colonial knowledge production on indigenous peoples (2012, p. 31).  Decolonial knowledge production for Tuhiwai-Smith involves "a recovery of ourselves, an analysis of colonialism, and a struggle for self-determination" (2012, p. 43). Questions asked by indigenous communities in challenging racist practices and attitudes, ethnocentric assumptions and exploitative research include:
Whose research is it?
Who owns it?
Whose interests does it serve?
Who will benefit from it?
Who has designed its questions and formed its scope?
Who will carry it out?
Who will write it up?
How will its results be disseminated? (2012, pp. 43-44)
Tuhiwai-Smith highlights various dimensions of decolonizing knowledge production:
Engaging with stories, values and practices that draw attention to "other ways of knowing that inform indigenous pedagogies." These include practices of "oracy, debate, formal speech making, structured silences, and other conventions that shape oral traditions" in indigenous networks (2012, p. 51).
Indigenous methodologies that "approach cultural protocols, values and behaviours as an integral part of methodology. They are 'factors' to be built into research explicitly, to be thought about reflexively, to be declared openly as part of the research design, to be discussed back to the people in culturally appropriate ways and in a language that can be understood" (2012, p. 51).
Engaging in diverse forms of disseminating knowledge to ensure that "research reaches the people who have helped make it" (2012, p. 52). This includes, sharing theories, and analysis with participants with the aim of demystifying and decolonizing knowledge production (2012, p. 53).
Reflection Exercise

• What are the underlying assumptions about knowledge (who gets to create it, and who is merely defined by it), of your research project? What are the historical and contemporary power relations that are revealed in your approach to research and writing?
• How are you as a researcher positioned to address coloniality and de-colonize relations in your research process?
• What are the ways that your research participants and research context challenge the underlying theoretical or methodological assumptions that shape your research project?
• Is there cross-cultural interaction in your research project? What are the challenges that arise from this?
• Are there voices, histories, bodies, forms of expression, and forms of knowledge that are absent or silenced in your research project? Why are they silenced and how can they be enabled to speak?
• How do your citation practices serve an ethic of decolonisation?
• How is your research accountable to the individuals and communities that you are researching?
References & Resources
Tuhiwai-Smith, L. 2012. Decolonizing Methodologies: Research and Indigenous Peoples. London and New York: Zed Books.
Mohanty, C. T. 2003. Feminism without Borders: Decolonizing Theory, Practicing Solidarity. Durham, N. C.: Duke University Press.
Audre Lorde, A. 2007. The Master's Tools Will Never Dismantle the Master's House. In: A. Lorde, Sister Outsider, Berkeley: Crossing Press. pp. 110-113.
Tuck, E and Yang, K. W. 2012, Decolonization is not a metaphor. Decolonization: Indigeneity, Education & Society, 1 (1), pp. 1-40. Available at: <http://www.decolonization.org/index.php/des/article/view/18630> [Accessed 12 December 2017]

The Citation Practices Challenge

, organized by Eve Tuck, K. Wayne Yang and Rubén Gaztambide-Fernández, invites you to interrogate and rework your citation practices.